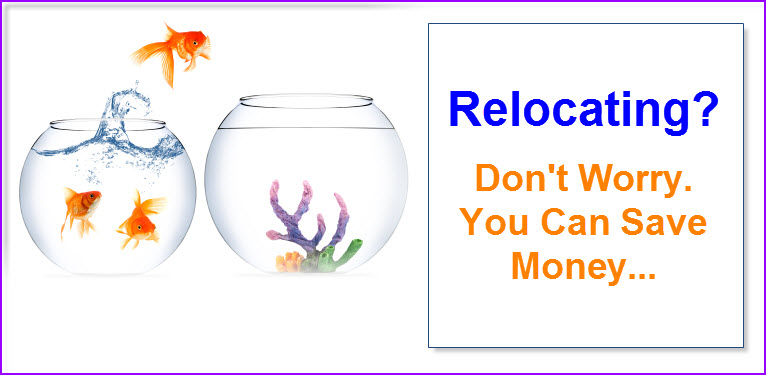 Relocation Due to Work? – You Can Save Money.
How to save money when you relocate for work?
It is very easy to earn money in this world if we focus on the correct ways with a determination to reach our goal. But, where lies the difficulty is when we want to save money. Though it's difficult, it is not something which cannot be achieved by a person who hails from a middle and below middle-class family.
The only thing which we need is the thought and determination towards the goal of saving. Here in this article, you can find information on how to save money when you head towards a relocation due to work.
When it comes to savings, it does not mean whether we save money of higher value or lower value. Even if we are able to save one rupee that matters. This is the basic principle which 90% of people amongst us ignore though we know the fact.
The current economy of our country and new taxation rules like Goods & Services Tax (GST) indicates that it is going to be a rough patch down the road for some period
.
When it comes to the earning potential and job security, again it is no more like how it was before. It is all new trends, technologies and brilliant kids out there who might replace us anytime. It is better if we start to refresh ourselves on the basic principles and the importance of savings.
How To Save Money While Relocation?
It is very common to see people buying things like electronic appliances, bike etc when they
relocate
to a new state or country as a part of their job
.
But is it worthy to buy things as new when we move?
It depends on an individuals duration of the stay in that location. But most of the time, buying new appliances etc just push us to experience a loss and nothing else.
A Questionnaire For Relocating / Relocated Individuals:
Below are the questions which one should ask themselves before deciding to buy things of a higher price for their home after they move to a new place.
Is it necessary to buy things so that we own it?

Should I opt to buy a used appliance?
How long am I going to stay in this location?
Will I be duplicating the items in case if I move back to hometown?
What are the other options available so that I can meet the needs?
The decision can be taken based on the circumstances and every individual's preferences.
If you are planning for a relocation shortly or moved in recently to a new location within India, then it is good to get to know that "Renting Is The New Simple" with Rentomojo
.
What can we do with Rentomojo?
With Rentomojo, we can rent quality appliances, bikes, furniture etc without hurting our wallets
.
We don't own the items but

smartly

own.

We use and then pay for the item.
The Other Goodies:
Refund and the cancellation policies are customer friendly.
Comfortable relocation process.
Free delivery & maintenance.
Referral benefits.
Their presence in major cities in India.
Why Rent?
You save money. Remember that all appliances have got depreciation value.
You move back to your hometown when required without the hassle of selling the purchased items in buy/sell apps

.
You need not worry about the removal of the items from your home or about the maintenance.
I am yet to experience rentomojo's service. But, I see the potential it has got to help people save money
smartly
 especially when they relocate due to job requirements. 
Please do research on the internet for more information.
Pic Sources: Relocation Today; rentomojo