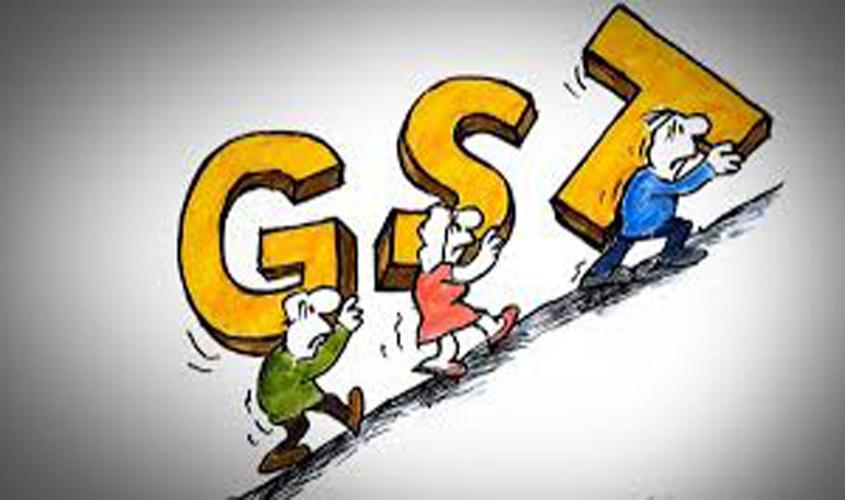 GST- How to save your money?
Goods & Services Tax (GST) – How to save your money in India?
One of the recent surveys confirmed that at least 75% of the Indian population do not know how what is GST, its impact and also on How to save money with GST.
It is okay considering the fact that not everyone tends to concentrate much on the taxation. But at the same time, GST is not something we can ignore completely as well.
I am not going to explain much about GST here as that would deviate me from the topic. Let me keep it simple. From my opinion, it has got both positives as well as negatives. So, How to save money with GST?
Points which we should know about GST:
GST – One of the biggest change implemented in the taxation process in India since 1947.
GST had replaced around 9 types of State taxes and around 8 types of Central taxes. Same tax all over the nation. Oh yeah, Jammu and Kashmir are exceptions.
Erstwhile, the charged taxes are for the source state where a product was manufactured whereas now with GST the charged taxes are for the destination state where it is being sold or consumed.
Will attract more people to pay their taxes (i.e.) the taxpayer base is widened with GST.
All the economic activities would be covered under GST and it would be a bit hard to hide any major transactions.
Will help to control corruption to some extent.
It gives more power to the central government.
The long term benefit > short term benefit.
GST is not consumer friendly.
There are lot many merits and demerits of GST but for a common man, it is just going to increase the burden further by wearing a cap saying "the country with highest GST percentage in the world". Maybe the government could have made it affordable and reasonable for everyone in the country.
The 4 Slabs:
5% – For Agricultural products and other regular items like pickles and food powder etc.
12% – For processed food items and other regularly used products etc.
18% – For Electronics and more.
28% – For Alcohol, Tobacco, Luxury vehicles, Aerated drinks like Coke, Pepsi etc.
How to save money with GST & stay smart?
Cook at home:
No other alternatives if you would like to save money.
Consider healthy diets as some of them do not require you to be a great cook.
Hire a cook.
If you have no other option but if you are working in a corporate then consider eating food from the cafeteria at work. Most of the corporate canteen foods are sold at a subsidized value for the benefit of employees. You can find some of the vendors at office abandon GST as well.
Restaurants:
Consider visiting regular simple restaurants once in a while rather than visiting high profile restaurants all the time.
Dine in would cost you less than takeaways.
Never forget to check the bill before you pay to confirm nothing is over charged.
An air-conditioned restaurant will attract more tax than an open air food junction.
Service charge is not mandatory.
Entertainment:
Reduce the frequency of your visit to the theaters which are located inside a shopping mall. Consider visiting regular good theaters.
Avoid online ticket bookings instead go directly to the theaters and book the tickets.
Subscribe movie packages in your DTH. Amazon Prime, Jio movies etc. can help you save money. You just need to wait for a week or two for the movie to be available in Prime or similar channels.
There are other options too to watch a movie via an internet. Beware, downloading a copyrighted movie to your personal computer is illegal.
Shopping:
Buy vegetables and other groceries from a local vendor instead of sticking to supermarkets and malls.
Purchase food grains in loose instead of packets.
Avoid shopping online for everything.
Ensure you take your family member with you to buy provisions every month (refer tip no 2 @ the bottom of the article to understand the benefit).
You can buy Patanjali products as they are not taxable.
Pic source: Facebook
Personal Hygiene:
Consider local hair salon rather than branded salons.
You can cut your nails on your own with a nail clipper at home instead of seeking help from someone else in the spa.
For pedicures and manicures – look for videos on youtube, so that you can do those cures at home and save money.
Property:
Buying a flat would help you save money than buying a plot.
Invest wisely after thorough research.
Speak to your insurance provider for any changes in the premiums etc.
Communication:
Switch back to prepaid from postpaid mobile connections if possible.
Do not get lured towards buying expensive cell phones just because they are cheaper by 4.82% after GST.
Do not forget to speak to your DTH provider for any revisions on the rates and to avail ongoing discounts.
Review your data usage at home internet connection and speak to your ISP if you need to get it revised for lesser rental.
Tips:
Install GST finder app on your phone to arrive at the total tax you need to pay before you make a transaction.
Ensure you take your family member with you to buy provisions every month so that you get better clarity on How to save money with GST.
– For example, if you purchase for Rs.2000 every month then you can split the items in such a way you get two separate bills for 1000 each. If the bill amount is lesser than Rs.1000 then the tax which you need to pay for each bill would be less due to the slab in which it falls.
Cheers…
Note: I take this moment to thank my colleagues who had helped me with their inputs based on their views about GST which had helped me complete this article how to save money with GST.
Pic Sources: 点力文秘网; Vector Toons; India Today; 123RF; Urban Sketchers; shutterstock