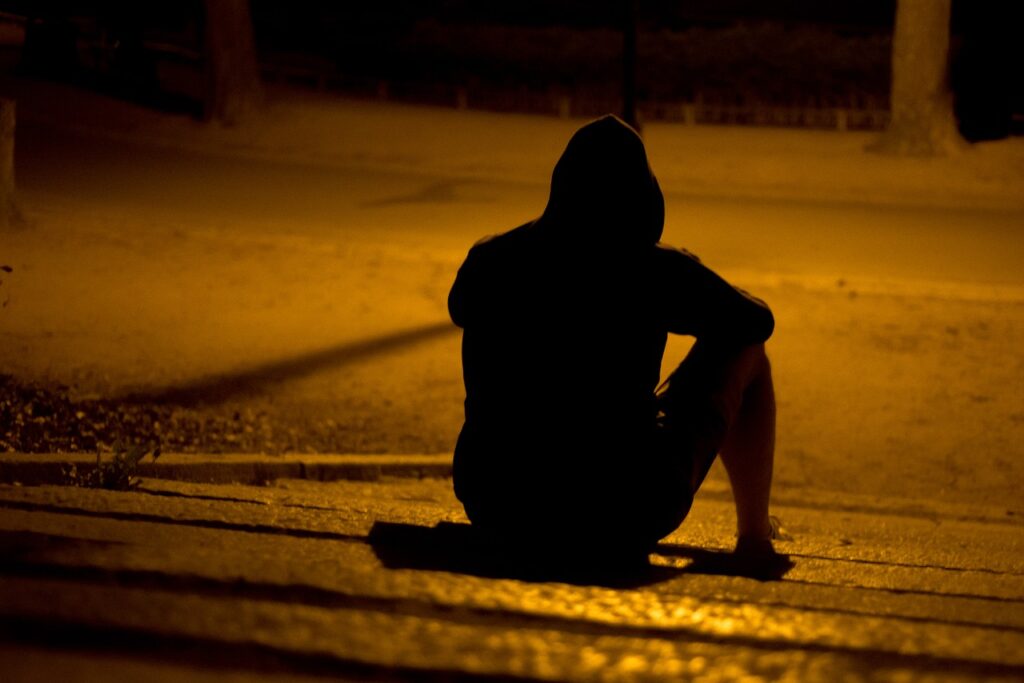 That 1 Question Unasked By People Who Died Due To Depression
The Question – How To Get Rid Of Depression?
You might have guessed it by now on about what I am going to write in this blog post. Yes, it is about the question that most people failed and fail to ask especially when they go through loneliness and struggle. How to get rid of depression? But, not directly pointing to the facts instead comparing it with a profession named "Get back Coach" aka "Get Back Man".
The name of the profession is interesting, isn't it? There are chances that some of you are aware of this profession. But, still, I assume that the probability of the answer "I know Vinoth" will be minimal. Let me throw some light.
Get Back Coach – What Do They Do?
Image Credit: Kevork Djansezian/Getty Images
Heard about a person named Sean McVay?
He is the head coach of Los Angeles Rams, a professional American Football team. This coach has his own "Get Back Coach" person. The job of this person is to ensure that the coach is on the sidelines during the game. He secures him from stepping into the ground too far at the time of the game which may lead to a penalty.
Like European football, American football is also known for its aggressiveness in its own way. Showcasing too aggressive behaviors on/off the field does cost the team points in every intense game. This is exactly where the Get Back Man plays a vital role. The get back coach person covers for the substitute players on bench too.  If you had already watched the movie "Invictus" then watch it again and you will find Get Back Man professionals assigned to each player of the team. If you haven't watched it yet, try to watch it. It is a wonderful motivational movie and it is available in Netflix / Amazon Prime too for our convenience.
Who Is Your Get Back Man?
Image Credit: Pixabay
My intention to write this post is not to tell about this profession alone. In addition, to reiterate on how most of us don't realize the value of having a person like "Get Back Coach" in our lives.
Most of us are fortunate enough to have such a person in our lives from the moment we crawled into this world. The only thing is that we had failed to realize it as we grow. When we were a kid, it was our parents who told us not to go further when we were mischievous. As a grown-up, for most people, it will be Friends who pull us back when we are about to break down. For example, a person who pulls you back from taking another glass of wine is your Get Back Man.
If you think that you do not have such a person in your life, then why to hunt outside when you can make yourself a clone by heart and mind? How to get rid of depression forever and during COVID by reinventing yourself? Read further.
The Get Back Man – Inside Us
We are all blessed with an Intel inside our heads already. The same goes for the "Get Back Man" as well. Remember that inner voice that you get especially when you are stressing yourself based on a particular activity. For example, if you had run for an hour as a beginner you might hear your mind and heart asking you to stop stretching yourself further. Our mind and body pull us back from making more damage to our back, legs, and lungs. Able to relate? We listen and stop the action when our body hurts.
Our body is our first Get Back Man.
How To Get Rid Of Depression: Reality vs Expectation
It's been more than a month since we lost a younger generation Actor Sushant Singh Rajput. We all knew that the media still holds the tail of this incident to see if they can uncover the truth behind it. There are a lot of versions that float on social media. Yet, one reason that got uncovered at first is that the MS Dhoni movie actor was in Depression, feeling lonely with no one to help and support. The actor would have been alive now if he had either asked for help, found someone to cry out loud, or made himself a "Get Back Man" before taking a drastic step.
We all ask for an opinion from others, read reviews before we decide to buy something. But, when it comes to life, not only Sushant, we still find people ignore speaking about it and go with the flow choosing an incorrect path. Unless we shout for help in most cases, we won't get it. This is the reality. We all need someone to pull us back from the struggle we face and to make us understand the simple things that we complicate by overthinking.
The Story Of An Island Country
Image Credit: Pixabay
Does anyone have doubts about how Japanese people are when it comes to working? Japan is a pioneer in a lot of things. Its people showcase themselves as a positive example to the rest of the world especially by their hard-working nature and a lot more.
But, you know what, after the 1945 atomic bomb explosion in Japan, the country and its people were experiencing hell and their existence came to a question. Many lives lost. Wealth and resources got drained. The people of Japan went into depression for a few years until the moment they heard from their King. The king of Japan during that difficult period is the "Get Back Man" of Japanese people. He pulled the people together and explained what they all need to do to bring back their country to normal and to make a mark in the world's history forever.
Japanese listened to their "Get Back Man". They started to invest their time working hard not only to bring their country back to its glory instead to make it more powerful. This is when the Japanese understood working hard is the only thing that can help and that is exactly what we still see and learn from them.
When a whole country needed a Get Back Man why not you and I when we struggle without knowing the answer to the question "How to kill depression during COVID and forever?"
How To Get Rid of Depression Forever?
1. Speak to people.
Call those good friends from your previous organization, college, and school. Nurture relationship. Open up on what you are going through with your parents, family, and friends. Whomever you feel will listen to you, cheer you up and pull you back from moving into erroneous zone.
2. Shout for Help when you need it.
There is nothing wrong to ask for help from people known to you or from a stranger when needed.
3. Identify what is best for you.
Involve yourself in physical activities like exercising, yoga, running, swimming, etc.
4. Do not ignore to meet a doctor and a counselor.
When you are confused and do not have clarity on what is next, it is a must to seek medical advice to break the ice made of assumptions.
5. Find what interests you.
May be cooking, singing, painting, gardening, etc. When you do not know what keeps you out of depression, the only option we have is to try things and decide. So, find a hobby for yourself so that you stay occupied.
6. Relax your body and soul.
Meditate. Learn Self-control. Some people found getting themselves involved in spiritual activities as an answer to the question How to get rid of depression.
7. Pet an animal.
If you have money constraints, adopt a pet. In case, if you have restrictions on petting an animal especially if you are living in an apartment, consider buying an Aquarium. An aquarium at home can introduce you to a whole new world. If needed, hire an Aquarium Consultant.
8. Divert yourself.
Get involved in social activities, visit orphanages to understand how blessed you are.
9. Set a goal.
Start with smaller ones. If you are new to running, for example, set the goal to cover that 1 sweaty block. If you want to do weights, start with 15 to 20 minutes with lower weights. All that you need to think about is how to keep yourself occupied.
10. Watch motivational movies and Listen to motivational speeches that may feed your mind with positivity.
You can find some details about the movies here. You can consider watching TED talks on YouTube.
11. Meet nature, breathe easy.
Go out of your home at least once a day.
12. Laugh Out Loud.
Image Credit: Pixabay
Turn on your smart TV and watch shows of your favorite comedian. Laughing is the best natural medicine and one among the best answer to the question of how to get rid of depression.
Last but not the least, Eat and Sleep well. Your body needs rest to keep you active and help you make wise decisions.
The above-mentioned is not everything. Yet, some of these can help you for sure to a certain extent to keep us active and hold positive thoughts in our minds.
I am all ears and I would be more than happy to hear your answer to the question How to get rid of depression based on your experience. We don't know, your experience might be of huge help for someone.
You may also like the details covered in this post and at this spot as well.