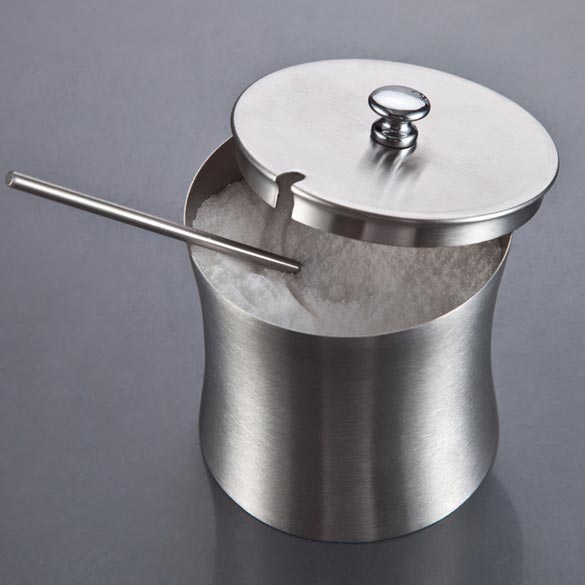 Is it Salt or Slow Poison?
What do you serve @ Home?
Do you know the salt we use at home is capable of killing a person over time?
Yes, it is. The white coarse or powdered colorless crystalline compound can become a poison if stored in a wrong way. The other name for this crystal we use at home daily is sodium chloride. 
As we are in the modern era, we all fail to understand the reason why certain things were preserved and handled in a different way in the olden days by our ancestors.
Though we are all educated, in the name of modernization we still do oversee simple things. Things that matters a lot.
It is high time that we adapt to the certain old techniques when it comes to preserving the salt at our home. Especially for the benefits and welfare of our own and our family members health.
The best gift we can give to our kids is Good Health.
Effective ways to Store Salt?
Store salt in a ceramic bowl aka salt pigs.
Bamboo Salt Boxes.
Containers made of wood.
Tip – Purchasing the wooden boxes or containers online to store sodium chloride?
Do not forget that they come with wood polish and other similar chemicals. Hence, choose with caution.
What Not To Do?
Do not store them in any kind of metal containers and plastic boxes.
Plastic boxes are easy to maintain but at the cost of your health.
Do not use metal and plastic spoons.
Which Type Is Good?
The man made powdered salt products which we buy from a shop and use at home for our convenience will not help. Salt of that type does not provide us with the required Iodine and other minerals which are essential for the well-being of our mind and body.
Switching to the usage of a sea or the rock salt might cost us some extra time as it needs time to dissolve in our food. But, remember it comes with most of the required minerals our body needs.
Tip – Buy sodium chloride of rock type and crush them using the mixer when required and use it. This way you get the minerals as well as you sharpen the mixer grinder jar's blades.
Image Sources – YK Antiques; Pinterest; i.ytimg.com; Ali Express