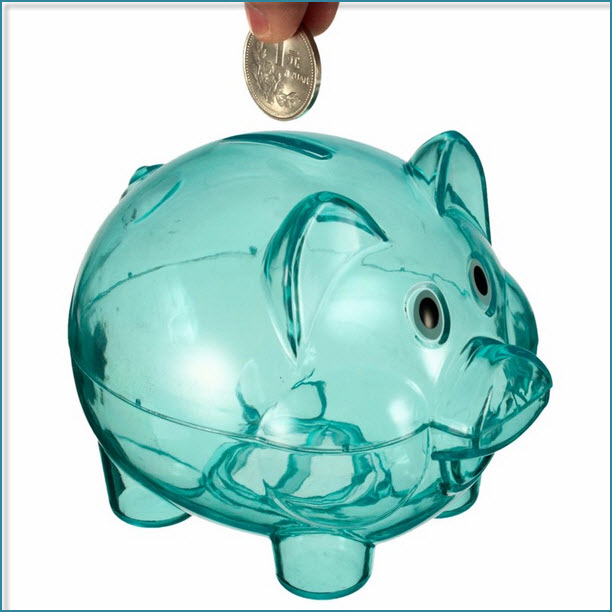 How to save money on Airtel DTH services?
When I was a kid, my mother had gifted me a piggy bank. My first own bank where I used to collect and save the coins given by my Granny, Mom and my Aunt. Though the count of incoming coins and currency notes were less it was steadily growing over time in my own personal bank.
Good Old Days! Yeah.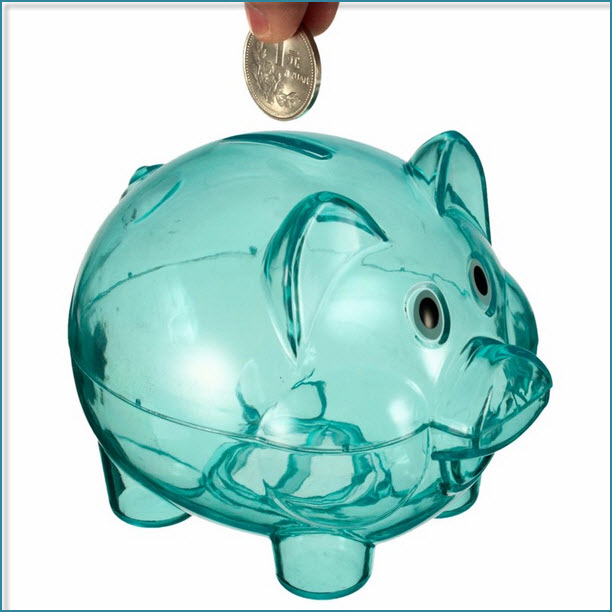 It really made me feel bad when I compared myself with how I was as a kid and how I am now as a grown up. I am already late to realize the importance of saving money.
I am an eighty born (198X) and I am sure I can find at least 75 – 80% of the 80's population who are yet to realize the importance of savings just like me. The same might be the case with the people of 90's too.
In today's world, we have got a lot of options to choose on how we want to save our hard earned money.
But, are we really utilizing it?
Honestly, not even 5% of the population, I would say.
Because many of us are still with the same old mind block thinking about how to save and invest money when our monthly expenditure does not give us a provision for a buffer or a breathing space.
I totally agree but please don't forget the fact that we can save money not only by investing but also by avoiding the mistakes which we do on some of the regular overhead costs which are a part of your monthly expense.
Yes, we do overlook some of the options which we have got right in front of us. The best example is the DTH Service which we have got in our sweet homes.
Oh! Please Wait.
I am not saying that we should disconnect the DTH service, instead what I am trying to emphasize is that we need to stop taking that expenditure in a lighter way.
Things to know about Airtel DTH / Any DTH service we have got at Home:

Below are some of the questions I have got to myself and to everyone who came across this post to gauge ourselves.
All the information provided in this article is applicable not only to Airtel but also to other DTH Services providers in India and in Foreign countries. I am taking Airtel DTH for example in this article.
Do you know about your DTH plan and its monthly rental?
I came to know about it yesterday. Maybe some of you know about the Genre and channels based on the region you had subscribed.
Do you know any information about those special packages, add-on and À la carte channels you had subscribed at the time when you had switched to a DTH service from a cable connection?
Yeah, it's possible that we might remember faintly about those sports channels pack we had subscribed during the past cricket and football world cup.
Do you know whether the service provider's telephone number which you had stored on your cell phone is still valid?
The customer care numbers of even some of the international bank changes at least once in 8 months.
When that is the case, what should we expect from a DTH service provider?
Do you think that the unsure answers we have got, for the above questions are good enough to help us save money on our DTH?
The answer is "Not Really".
How to save money on DTH service/connection:
It is already high time for all of us to "Wake Up". I woke up a bit earlier, hence would like to share few points which crossed my mind on how we can save money on our DTH service.
I have got High Definition (HD) connections from multiple service providers. To be precise, I use Airtel DTH as well as Tatasky. But the points which I am gonna share are applicable to most of the top DTH services we have got in the world.
Below are the points for those who are already using a DTH connection:
Google to get the correct customer care number of your service provider.
You can make use of Home / Help button from the DTH remote.
Stop utilizing quick pay options, instead select option "Forgot Password" to access your full account.
Doing this can give you more insight about your subscription.
Spend at least 30 minutes of your time once in 6 months to analyze and review your subscription details.
Talk when you Walk. Call Airtel DTH Customer Care and get to know about any new promotions and offers.
You can browse too but remember while talking you are also burning calories in parallel.
Maybe you would be listening to the promotions while you are waiting in the queue to speak to the representative. Believe me, it is really worth the wait.
Opt for long term packages so that you can save at least one month's rent.
Your expense here is more.
Please spend time on reading Terms & Conditions.

Review and unsubscribe those channels which you and your family members watch "once in a blue moon".
You can always get those added when required by calling the Airtel DTH customer care.
Look for the available payment options.
Most of the Mobile wallets and Online recharge options can give you better savings. Don't forget, even a rupee matters a lot.
Think before you plan to take a second connection for your bedroom.
Let your bedroom stay as a bedroom, stop changing it to an entertainment room.
You need good sleep to focus better on your work.
Avoid unnecessary options like TV recording and showcase movies.
Nothing can match the experience of watching Avatar movie in an i-max.
Do you really want to record teleshows from Airtel DTH? For what?
Think twice. If you have a justification then go for it.
Always keep your DTH box and its remote control clean and also in a place where kids can't reach.
You don't want to spend money one more time to replace the broken remote control and DTH box. Do you?
Saving Power

EQUALS

Saving Money.
Always turn off your TV and Airtel DTH box when not in use and during the nights.
Do you really think that the green and red colored lights on your TV and DTH box can provide you better illumination?
Don't allow the DTH box to overheat due to continuous usage.
Is your home fitted with a centralized AC?
If the answer is NO, then ensure that you don't forget the above-mentioned point in bold font.
Giving few hours of rest to your TV and DTH box gives them more lifetime. This, in turn, saves your Time as well as Money.
Never buy a second-hand DTH box or replace your broken DTH box with a second-hand.
You really don't know the condition of it. Don't end up spending your time and money on service.
Always buy it from an authorized Airtel DTH dealer. Those boxes do come with a warranty and with free maintenance for a minimum of 1 year.
Note: All the above-mentioned points are based on my own experience with the DTH.