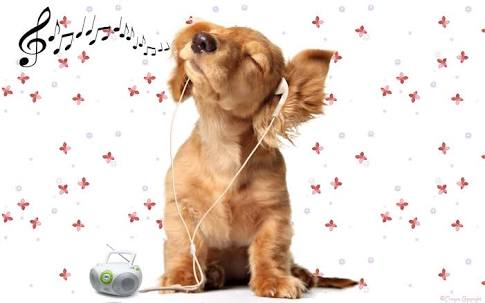 How do your Best Earphones/Earbuds look like?
How do your Earphones/Earbuds look like?
It's easy to find someone walking alone without a friend rather than someone without best earphones on their ears. I could picturize you shaking your head with a smile as you too agree with my opinion.
Pic source: Sister cities music
Yes, gone are the days when we used to carry compact Walkmans and Discman's. All those hit products are available now in our own cell phones and in lesser than a palm-sized music player.
But, what has not changed much except the style, quality and performance are the best earphones which stay with our ears most of the time. The great companion which allows our hands to perform other tasks in parallel.
For example, I listen to music using best earphones while walking and that's how my day starts. Again, while riding my scooter to the office and while returning back home.
Even at work, I use my best earphones to listen and speak during the meetings and for conversing with someone over the cell phone. It may not be the same but I am sure that it is at least nearer to how most of us use our earphones.
We all tend to offer our earphones with friends and colleagues especially when we want to share the joy of a music or a funny WhatsApp / Facebook video.
Pic source: cartoonstock
What We Overlook?
Most of the time, we fail to remember that while sharing our best earphones with others we send germs or bacteria's as well to our friend's ear. Not only the germs but also the wax and dust. Most of us do not know that we need to clean our earphones earbuds at least once in a month or two.
Yes, it is a proven fact that an unclean earphones/earbuds can send bacteria to the ears of the user leading to ear infections followed by pain.
How to avoid gifting trouble to our loved and cared ones is by keeping our ears as well as best earphones clean and tidy.
Most of the best earphones in the market come with removable earbuds and it is very easy to clean them.
All it requires is your used old toothbrush, soapy water or 15 ml of vinegar for cleaning and a small piece of cloth or paper towels to dry it out.
Use an old toothbrush to remove sturdy dirt from the mesh. Do not be hard towards the dirt while rubbing the mesh as it might damage the mesh itself.
Use soapy water or vinegar only to clean the soft silicone buds. You can dampen a small piece of cotton in vinegar and run it through the silicon earbuds passage.
Tip:
Nowadays, most of the best earphone comes with many silicon earbuds with a variation in sizes too.
For example, some models of brand Sennheiser and Skullcandy comes with many earbuds. They come with the package so that the user can choose the earbuds which fit well in their ears. If required, we can use the extra earbuds to replace the existing one once in two months so that we can we can sanitize the older ones.
Remember, we need to feel comfortable at least with two of the earbuds which came with the package so that we can interchange. If not, we only have the option of cleaning the existing bud and reusing the same.
Caution:
Earbuds alone should

be exposed

to water while cleaning and not the electronic parts.

Earphone should be completely disconnected from the mobile device while cleaning.
Disclaimer:
The above method would work only for the in-ear best earphones which come with a soft silicon bud. This is not applicable to the Ear Pods without silicon buds like the one shown below.
The Ear Pods:
In this case, damp the ear cleaning bud with soapy water and clean the mesh gently after rubbing it with a soft brush.
So, we now know how to take care of our earphones and earbuds to give them a maximum lifetime and also without any unwelcome guests inside our body.