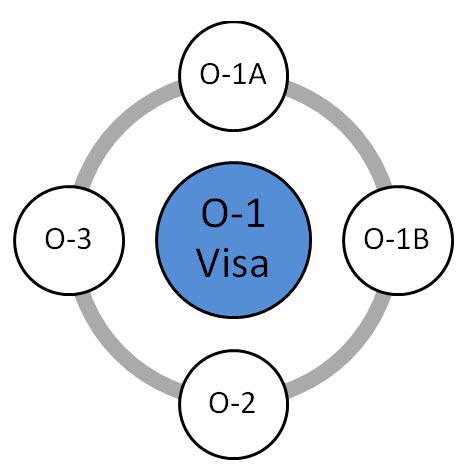 Do You Know This O-1 Visa Type Exists?
The 'O' Visas:
The term 'O' refers to Outstanding. O-1 visa is a short-term U.S. work visas available for people with specialized skills.
If you are a person with a great potential on the below areas, then O-1 visa is applicable for you.
Education
Business
Science
Arts
Athletics
It is also applicable for the people who had achieved something in the field of Television Industry or Motion Pictures.
The Classification & Details:
Below is how the 'O' type visas are split.
Points To Remember:
It is mandatory to have a job offer from a US employer to get an O visa.
O-1 visas are provided only by keeping the individual's qualifications as a base.
For example:
If an individual had accomplished or achieved something as a part of a group or team is not eligible for an O-1 Visa.
With reference to the ability in Arts, an individual should ensure that her/his work meets the needs of the immigration law's definition of art.
When it comes to the ability in the fields of Science, Education, Business / Athletics, an individual must be able to showcase his/her potential. Besides, the applicant must also be able to provide details on the national or international acclaim on his/her area of expertise.
An O visa holder can work for the O visa sponsor legally in the United States of America. The individual would need a new visa in case of a job change.
The processing time for the issuance of O visas is quick.
The dependents of an O visa holder may not accept jobs of any kind in the United States of America.
The O visas can be issued up to three years. Extensions are possible by providing proper documentations.
Refer to uscis website for more information on O-1 visas.